Marble mosaic is made of natural stone through a special process without adding any chemical dyes. It will retain the unique and simple color of the stone itself. This natural marble mosaic makes people in the space constructed by the unpretentious color and excellent natural texture, and will naturally forget the glitz in reality. With the hustle and bustle, you can experience the truth and simplicity in this space blurred by time.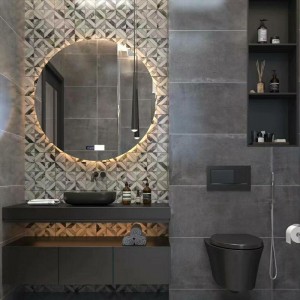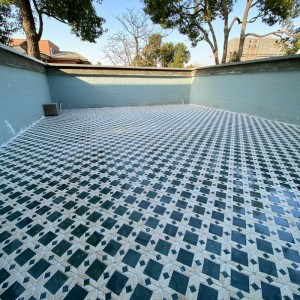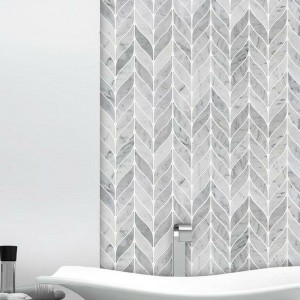 Marble mosaic stone has below following features:
Firstly, the marble mosaic pattern is 100% from nature. Every chip on the marble mosaic tile is from the earth, and because of the special characteristic of the marble quarry, there are no absolute two same mosaic tiles that existed in life. Therefore, it is regarded as a souvenir of the earth, and it will increase the economic value of your property.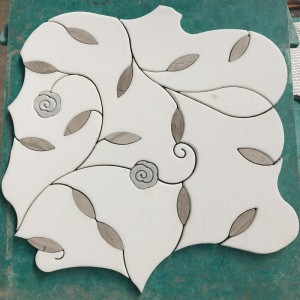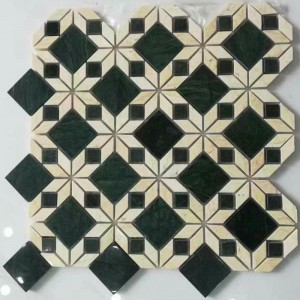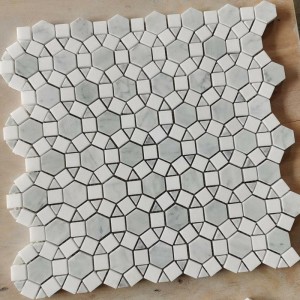 Secondly, the marble stone mosaic has rich colors and advanced textures. When the mosaics are made by human beings in ancient times, the stone is simple and most stone mosaics are in yellow and black colors. Nowadays, with the progress of production technology, more marble materials are made into mosaic patterns. Except for white stone mosaic, black marble mosaic, and grey marble mosaic, there are green marble mosaic, blue marble mosaic, pink marble mosaic, and colorful mosaic tile.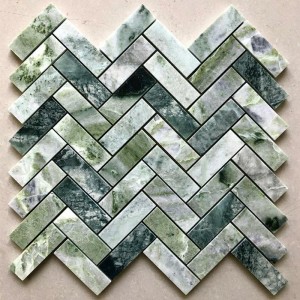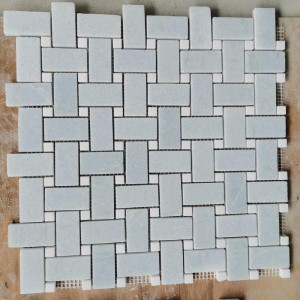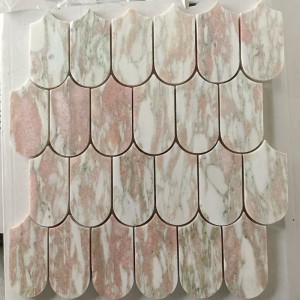 Thirdly, the price is relatively higher than the artificial mosaics. As we mentioned above, the marble mosaic tiles are from nature and it brings an increased value to your house, the mosaic tile price is more expensive. On the other hand, as the natural marbles are quarried from day to day, products will be less and less, and rarity is more expensive. Besides, making a finished mosaic tile needs a lot of manual work from the workers which increases the cost invisible. Especially the marble waterjet tiles, it needs not only more complicated procedures but also needs professional water jet cutting machines to process the model sheet.
On the other hand, some unique materials which are easy to break under manufacturing,  such as Green Flower Marble, Han White Jade Marble, and Resin Yellow Onyx, cause a higher rate with easy-fragile reasons. Meanwhile, the onyx itself is not cheap while the finished mosaic products are the same. Generally speaking, mosaic is generally used for more households. When using it, we need to pay attention to matching the overall style of the house.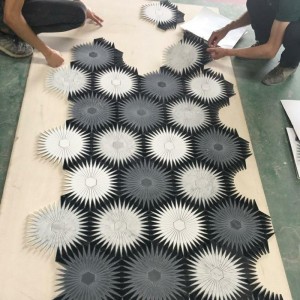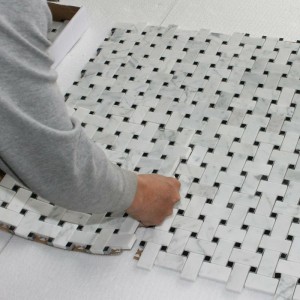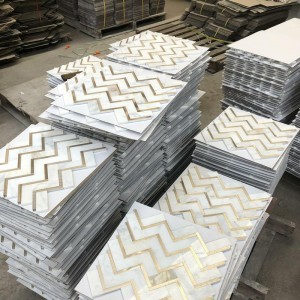 In conclusion, natural marble stone mosaic has a lot of meaningful features and this product series is worth buying and installing in your interior home or property. If you have any different ideas, welcome to contact us and we will make some supplements.
---
Post time: Feb-10-2023